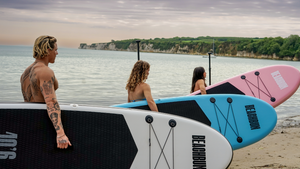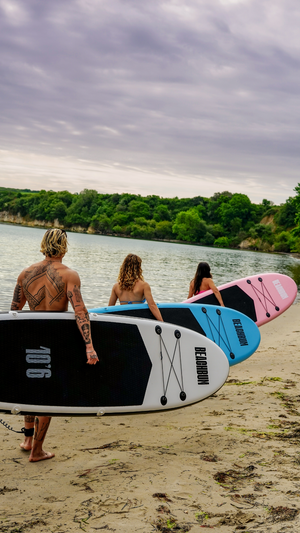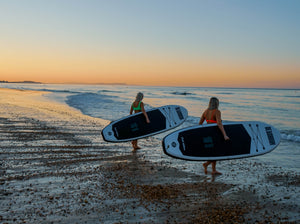 LIMITED EDITION PADDLE BOARD
for the adventurer within you
Designed in UK by watersports Experts
PADDLE BOARDS
FOR ANY EXPERIENCE LEVEL
We understand the difficulties any adventurer faces when trying to optimise their lifestyle and to find the tools they need, and love. BEACHBUM® have the perfect solution, delivering just that.
We've been there.
PERFECTLY BALANCED
Easy to use SUP so you
can build confidence at any experience level.
REDUCE STRESS & ANXIETY
Feel the stress leaving your
body whilst paddling away.
SUITABLE FOR ANYONE
Paddle boards suitable for any experience level, from beginner to expert and anything in between.
INCREASE FITNESS
Paddling helps burn between 300-600 kCal/hour.
SUP Starter kit included
The paddle board kit include everything you need to start your water adventure.
BOOST VITAMIN D LEVELS
Help boosting your vitamin D levels that your body needs.
Limited edition / paddle board
HIGH PERFORMANCE
BEACHBUM® THE FIRST EDITION is a Limited Edition and exclusive Paddle Board designed by watersports professionals in Dorset, UK.
Using the latest cutting-edge technologies in the watersport industry, the paddle board features enable the highest level of performance whilst on the water, giving you the perfect balance of stability and glide.
The choice is yours.
BROBES - CHANGING ROBES by BEACHBUM®
STAY WARM & DRY, ON YOUR NEXT ADVENTURE
Designed in Dorset UK and made from the highest quality materials, our Brobe Changing Robes are made to keep you warm and dry, wherever the adventure may take you.
Suitable for any weather conditions.
What colour suits your style?
WHAT OUR BEACHBUM'S HAVE TO SAY
★★★★★

Amazing coat and excellent service.

The coat it's self is amazing value for money and the embroidery makes the coat look very expensive and half the price of the dryrobe. Well done and will definitely be telling people to buy your coats.

NICOLA SMITH

United Kingdom
★★★★★

Absolutely love our SUP

Absolutely love our SUP! Great quality and it looks good!

KIM

United Kingdom
★★★★★

Excellent quality product

Excellent quality product, great service and clearly passionate about their craft! Would highly recommend!

James Taylorson

United Kingdom
★★★★★

I received my brobe and it's excellent…

I received my brobe and it's excellent very good quality. Would definitely recommend to anyone.

Hannah

United Kingdom
★★★★★

Five star service

Searched the web for a paddle board and this was the greatest value for what I needed. The service was the best, as I received a call from Max himself to ensure I was happy with the delivery arrangements. Arrived the next day with everything we needed to paddle. Five star service.

Kate

United Kingdom